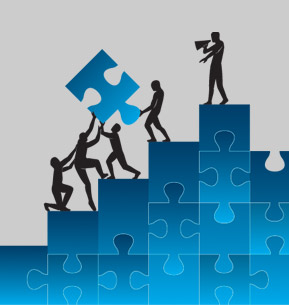 Company
Management Team
Bruce E. Lurie
President
Serving as Douglas-Guardian Services Corporation President since July 1995, Bruce's prior experience includes fifteen years with Brown and Root, Inc., a multi-billion dollar engineering and construction company. Primary areas of responsibility have included project development, project finance, sales, marketing, strategic planning and executive management. He also has extensive training in quality deployment and team building techniques. Bruce holds BS degrees in Civil Engineering, Engineering Management and an MBA from Tulane University, New Orleans, LA.  His board affiliations have included: Douglas-Guardian; Raymond Professional Group; United Association of Equipment Leasers (UAEL); Tulane Associates Program. He is an active member of the Advisory Board of Directors of Leasing News, an online publication serving the equipment finance industry.
John F. Ryan
Senior Vice President - Operations
Jack has experience in all phases of the collateral management business and has been part of the Douglas-Guardian team since September 1976. Jack previously managed our Northeast Region and has headed up our operations group since 2000. He is a graduate of Iona College, BBA degree and majored in Finance.
Karen K. Burris
Manager of Finance & Administration
Karen has over thirty years of financial background, including thirteen years in the Commercial Lines Insurance. Karen also has over fifteen years' experience in Human resources. She is an active member of the HLSR. She has been with Douglas Guardian since 2016 in her current position.
Woodley Simon
Information & Technology Manager
Woodley has over fifteen years of diversified experience with hardware, software applications, software development, and installations/troubleshooting. He attended McNeese State University and has been with Douglas-Guardian since May, 1997. During his tenure with Douglas-Guardian, Woodley has been instrumental in the development and maintenance of all of our proprietary systems including our inspections system, our collateral management system and our hand held application. He is also responsible for developing customized interfaces with each of our customers for the automated exchange of inspection requests and results in their desired formats.